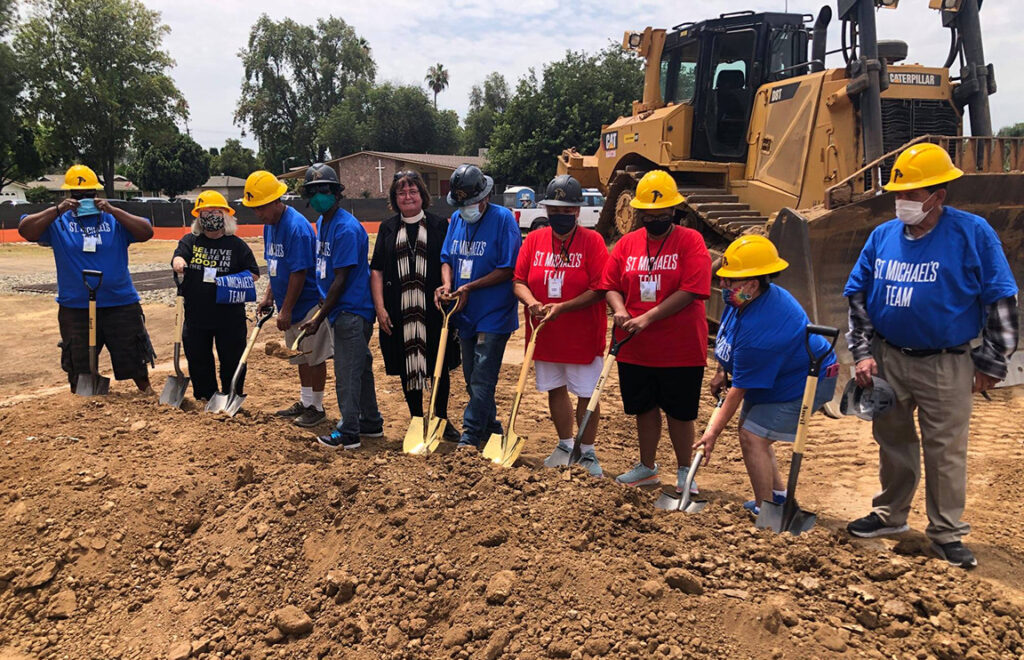 [The Episcopal News] Bishop John Harvey Taylor gathered on Aug. 11 with representatives of the Diocese of Los Angeles and its Deanery 7 to break and bless ground for an affordable housing project at St. Michael's Episcopal Ministry Center, Riverside.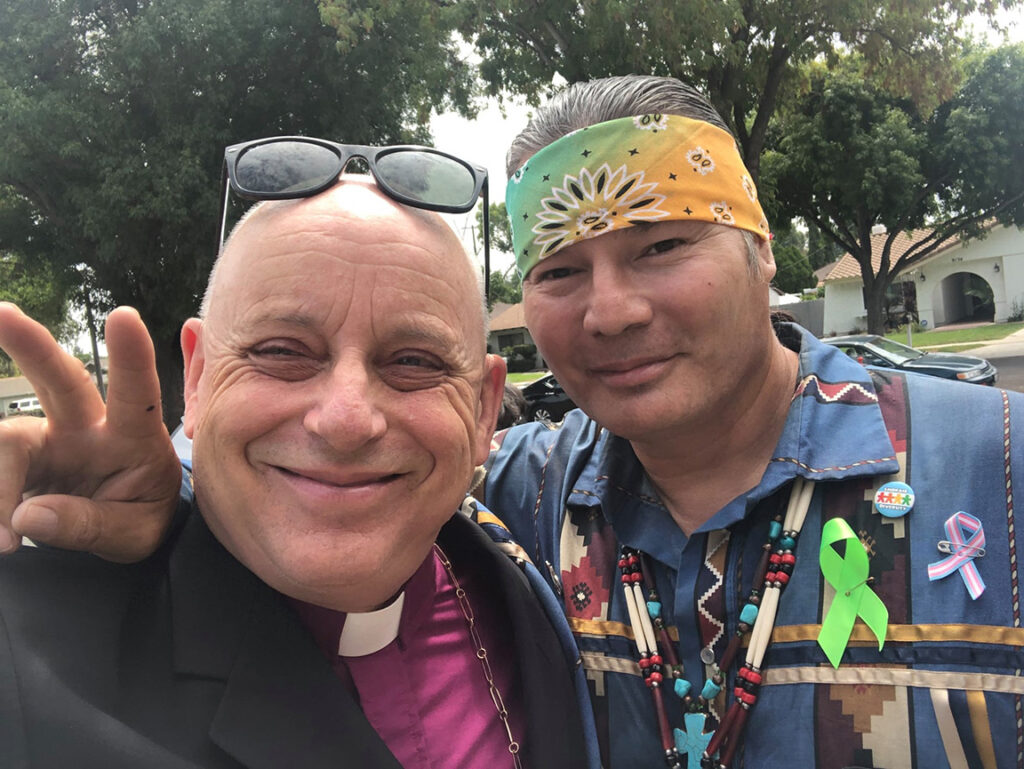 "Soon the beautiful church, built out of faith in him who had nowhere to lay his head, will have new neighbors occupying 50 one- and two-bedroom apartments set aside for households earning between 30%-80% of the local area median income, half of the units set aside as permanent supportive housing for unhoused folks battling mental illness."
The project, originally conceived by the late Bishop J. Jon Bruno and Seeds of Hope Director Tim Alderson as an Anglican friary, is being built in cooperation with Community Development Partners to serve housing-insecure people in the Riverside community, where St. Michael's has ministered since the mid-1950s.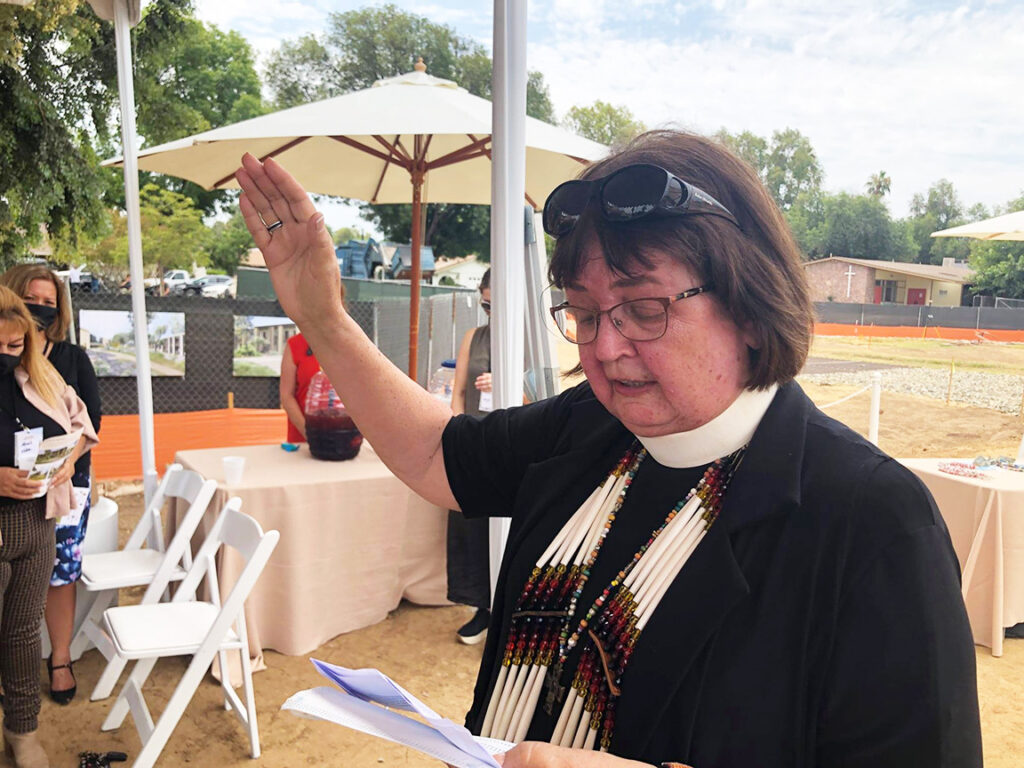 Attending and participating in the event were Crist, who presided at the blessing; the Rev. Canon Bill Dunn, dean of Deanery 7; the Rev. Canon Kelli Grace Kurtz, rector of All Saints Riverside; the Rev. Barbara Barnum; Singing Bird and Young Wolf of the St. Michael's community, who offered a Native prayer and song; Diane Askren of All Saints; Larry Haynes of St. James Episcopal Church Newport Beach and Mercy House Living Centers; project architects Frank Escher and Ravi GuneWardena; Kyle Paine, president of Community Development Partners; and Gaby Plascencia, City of Riverside councilwoman (Ward 5).