by Pat McCaughan | Sep 15, 2021 | News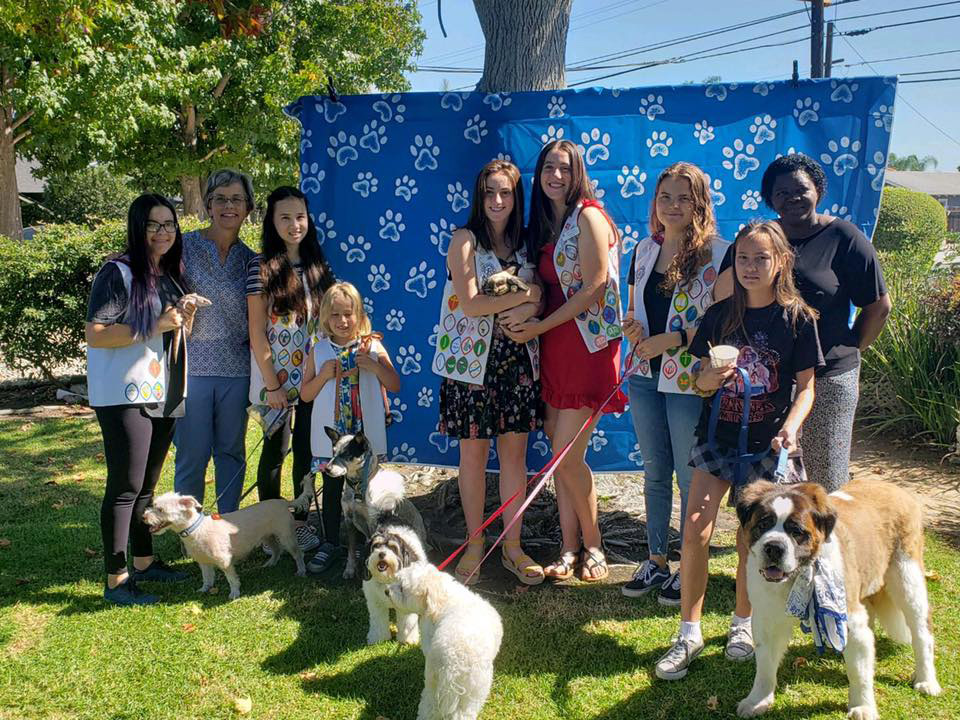 Girls' Friendly Society-Los Angeles is resuming post-pandemic in-person meetings this fall with a return to its roots by focusing on justice issues and empowering young girls as community activists, says diocesan GFS President Margaret Nolde.
A new curriculum created by the church-wide GFS, "Let's Learn to Step Up and Speak Out," is a light-hearted, agile, and age-adaptable series of six modules creating awareness among children of such issues as animal welfare, literacy, chronic disease, the unhoused and food insecurity. It offers resources to spur such community activities as collecting and bagging food for animals belonging to the unhoused, or visiting senior citizens, or organizing book collection drives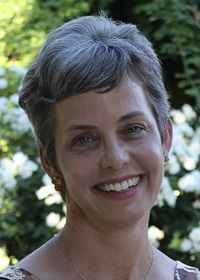 Nolde will offer an online introduction to the curriculum in "Children as Changemakers," an online workshop at 9 a.m. on Saturday, Sept. 18; part of the diocese's Servants of the Spirit: Gifts for Ministry series. The session is free of charge. To register, click here.
The changemakers modules are free and available for download here. For additional information, email gfscalifornia@gmail.com.
"Once the girls become aware that the issue exists, we give them ideas for charity, immediate ideas on how to approach the root causes," Nolde told The Episcopal News. Depending on the girls' ages and the local GFS branch, providing resources for the animal welfare module, for example, might range from taking pet treats to an animal shelter, organizing a pet food bank at church once a month, or even holding a pet adoption event.
"There are all sorts of possibilities, including making pet toys. Or, because some animals are neglected, even inviting a veterinarian to come and talk about how to care for pets," Nolde said. High school students might wish to delve deeper, researching the meat industry and discovering where beef comes from, she said.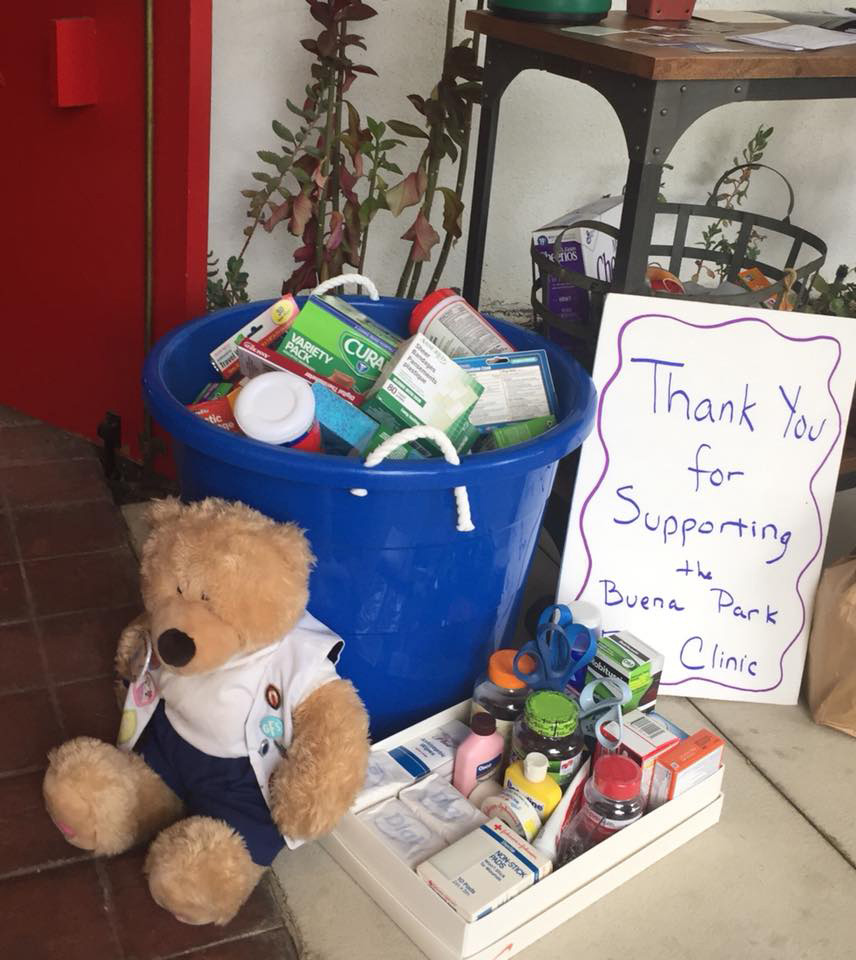 GFS has since advanced protective legislation, advocated for labor reform and refugee aid and has raised funds for organizations like the Red Cross. A ministry of The Episcopal Church, it aims to enrich the lives of young girls like Mikaela Sesler, 17, a first-year applied-math student at UCLA this fall, who credits GFS-LA with helping her establish a strong sense of faith, of self-worth, identity and confidence.
"You're supposed to start when you're five, but all my friends were entering GFS and I wanted to be a member so bad, I joined, and I've loved it ever since," said Sesler, who attends St. John the Divine Church in Costa Mesa and joined GFS at age 4. Through prayer, social and educational activities and community service projects, she said, the group "has helped me realize my worth is in God. It has helped me to grow to be a confident woman."
Sesler realized the importance of learning about faith, church history and traditions when attending a national GFS meeting. "We were meeting girls from all over the country, and I realized that their experiences with GFS reflected my own," she recalled. "Even though they struggled in school or other aspects of their life, they could find comfort in God because of GFS. Through stories and weekly prayer GFS showed us the importance of God and Christ and the church and a community of girls to surround us."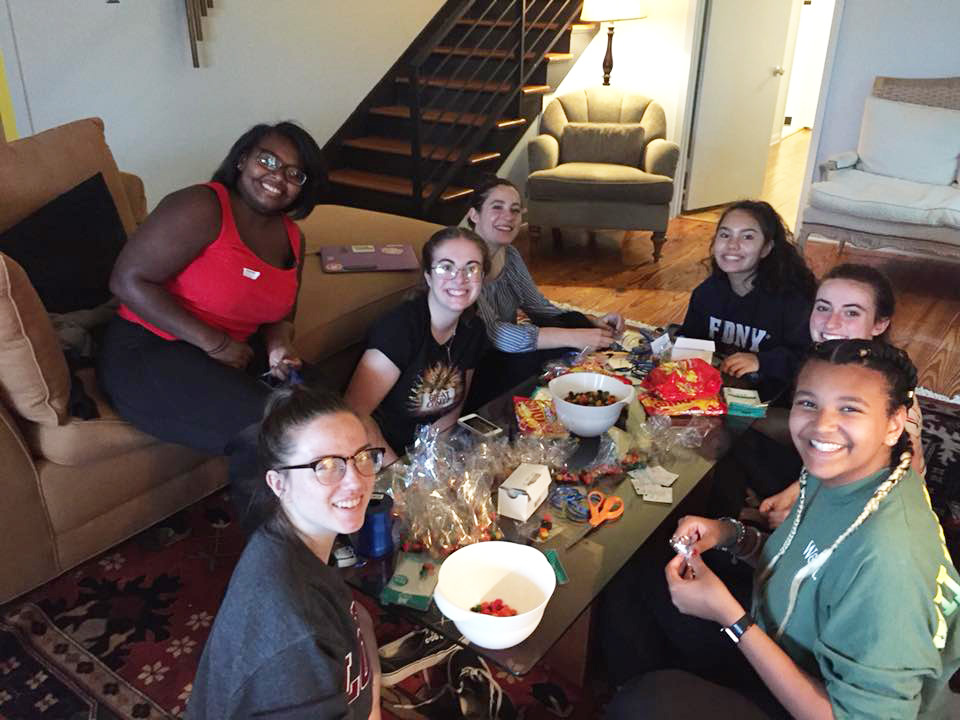 GFS-LA members volunteering at the 2018 meeting of General Convention in Austin, Texas, gather at their host's home. Photo: GFS-LA
Nolde, a certified public accountant and member of St. John the Divine, said her own experiences as a GFS member inspired her to help become a leader in 1999. She said that it's important for people to know that girls do not have to be members to participate in any GFS-LA activities; they are open to all girls, age 5 and up.
Martha Watson, GFS branch leader at the St. John's Cathedral in Los Angeles, said the new modules also offer opportunities "to discuss problems, learn techniques to be themselves and how to respond in bullying situations and to deal with conflict in their lives. "The more problem-solving skills you have, the more resilient you are," added Watson, 79, a licensed social worker who retired in 2006 but still maintains a private practice.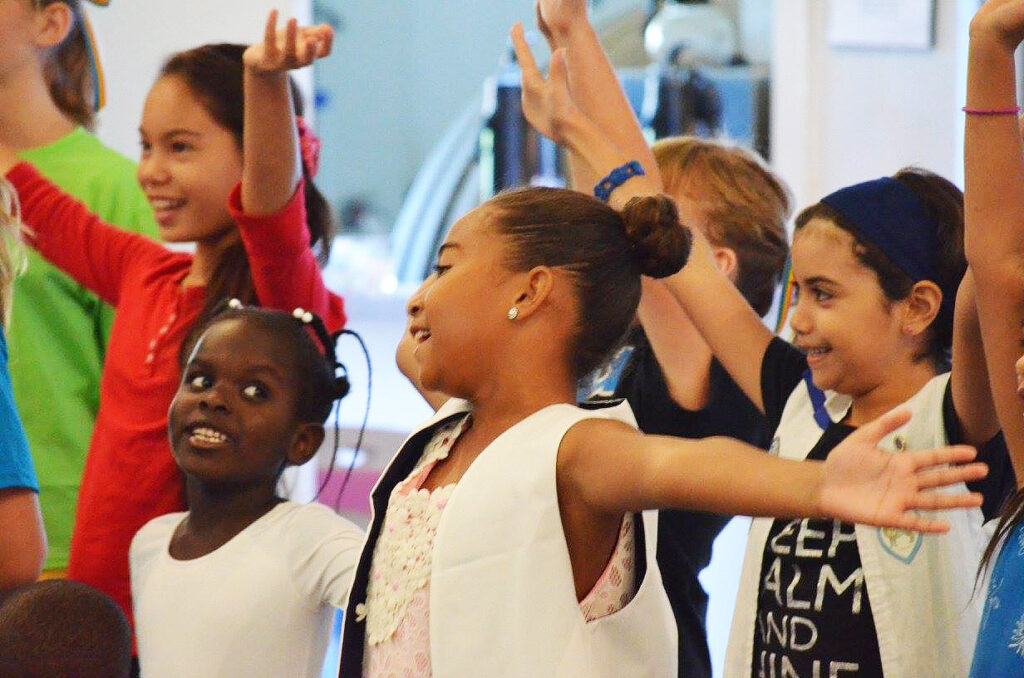 She has also incorporated lessons about African American women contributors to the Christian faith, including local legend Bridget "Biddy" Mason, who rose from slavery to become one of Los Angeles's wealthiest Black entrepreneurs and philanthropists. Members also learned about Pauli Murray, a lawyer and civil rights and gender rights activist who was the first Black woman ordained an Episcopal priest. Murray, a colleague and friend of former First Lady Eleanor Roosevelt, was added to the Episcopal Church calendar of commemoration in 2018.
"It's easy to tell someone you should do good but if you don't help children learn how to walk the path, it can be very hard," Watson said. "That's part of our job, to help them find the path and be able to walk it."
For Chino Hills High School 9th grader Nya Thomas, 14, a St. John's Cathedral GFS member, the activities have meant having fun while learning.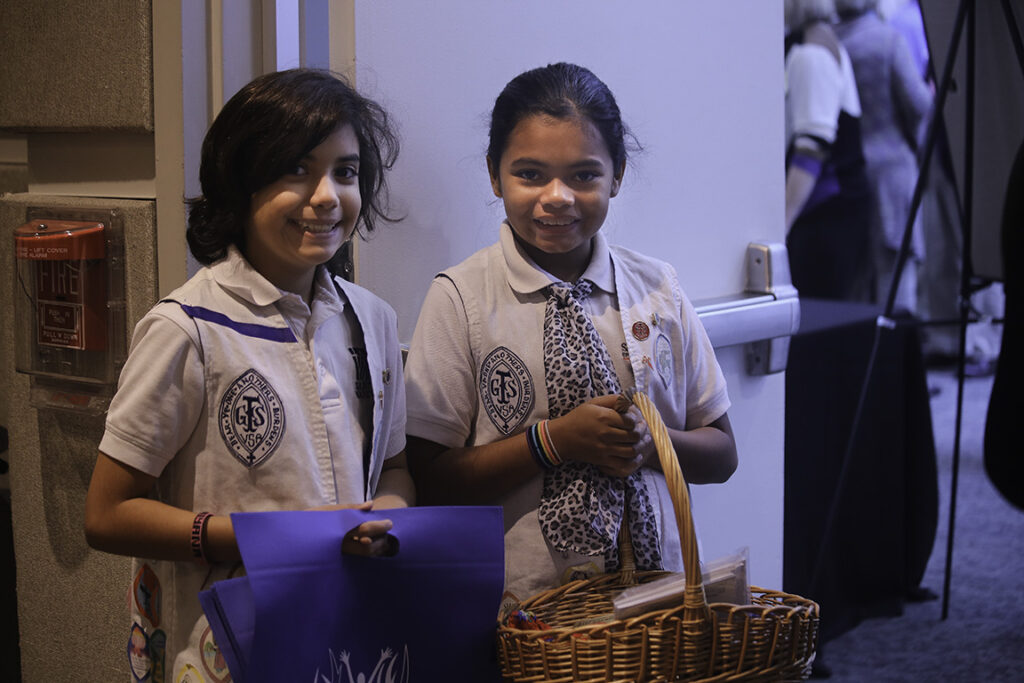 "We do a lot of activities which are very fun and very hands-on. As soon as we got out of quarantine, we had a gardening event," she told The Episcopal News recently. "We got to make plants and take them home."
"I've made a lot of friends," she added. "GFS makes it fun to learn about our faith and it has improved my faith. We talk about the bible and church history, and it's been great."
Aiyana Harris, 16, a member of St. Mark's Church in Upland, said GFS created opportunities for her over the past 11 years, including travel to national gatherings in Philadelphia, Pennsylvania and Salt Lake City, Utah.
"I've gone to GFS camp almost every year I've been involved and participated in multiple diocesan events and done some community service," she said. "We've bagged toiletries for homeless centers, and we've put quilts together and we've made scarves and other types of things to give to homeless shelters."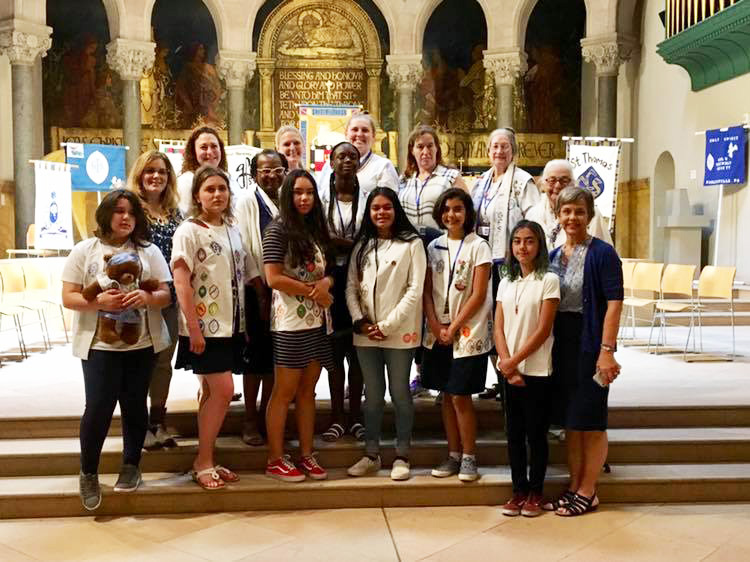 Learning about the faith, and about women of faith, "has helped me see how we got here today," she said.
Empowering young women is GFS's roots, Nolde said. "This is what we've always done. This is good for women. Jesus is known to advance women. He was the first to acknowledge us and give us a place at the table.
"We're empowering young girls to go out into the world as grown-ups and to know why they're Christians, to know why they do what they do and to be ready for anything."
To learn more about GFS, visit the GFS-LA website here.