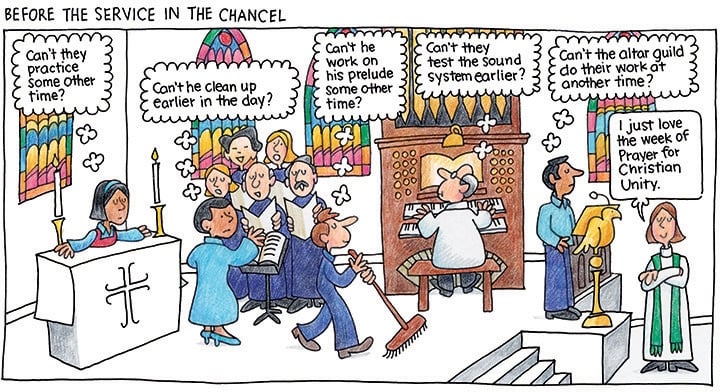 We have many opportunities for parishioners to help!
Altar Guild – prepare and decorate the church for services
Acolytes – serve at the altar during worship
Greeters – greet visitors and hand out bulletins. Collect bulletins and tidy pews afteer service. Usher during Offertory and Communion
Music – Sing with the St. Barnabas Chorus during Sunday Services. Join us for upcoming holiday singing and caroling.
Sound Tech – run the tech and live feeds to Zoom and Facebook during Service
Grounds – help Althea and Violet keep up the church grounds. Volunteer on work days
Bulletins – prepare the bulletin for Sunday
Website – weekly updates to the web site – including linking the bulletin and service music (choir practice) for upcoming Sundays
Newsletters – add posts to the website for important church-related news, events, and announcements. Prepare and send the email newsletter
Vestry – Serve a term on our Vestry – elections are coming soon.
Reach out to a vestry member if you'd like to help!