In February we celebrated Black History Month. In March, Women's History Month. So what do we celebrate in April.
Of course, in April we are usually celebrating Easter, because
CHRIST IS RISEN! ALLELUIA!!
But are there no other social awareness celebrations happening this month?
Of course!
April
Dalit History Month
Inspired by Black History Month, a young group of Dalit women started the Dalit History Month in 2013.[12]Sanghapali Aruna started the project Dalit History Month for creating documentation of Dalit, Adivasi, and Bahujan history and culture.[13][14] Sanghapali Aruna and Thenmozhi Soundararajan came up with ideas during discussions at the Color of Violence conference in Chicago.[15][16]
Dalits are discriminated because of their caste, despite such discrimination being illegal in India.[17][18][19] Ignorance and absence of Dalits in Indian history by mainstream authors is discussed during Dalit History Month.[20] Issues faced by Dalits are pondered upon by citizens.[21]
Arab American Heritage Month
Beginning in the 1990s, Arab American heritage was celebrated sporadically in various states, primarily in school districts. It wasn't until 2017 when Arab America began a national initiative to coordinate all states under National Arab American Heritage Month. In 2017, Arab America asked U.S. Congresswoman, Debbie Dingell (D-MI), to issue a congressional resolution proclaiming National Arab American Heritage Month. It was then introduced to the house on April 30th 2019, and then referred to the House Committee on Oversight and Reform.
An identical bill was introduced in the House on May 1, 2020 to support the designation of an Arab American Heritage Month but it has not currently been passed.
Some individual states (such as the Commonwealth of Virginia) observe April as Arab American Heritage Month, however as for now, National Arab American Heritage Month is not observed by the U.S. Federal Government.
National Child Abuse Prevention Month
National Child Abuse Prevention Month, also known as Child Abuse Prevention Month in America, is an annual observance in the United States dedicated to raising awareness and preventing child abuse. April has been designated Child Abuse Prevention Month in the United States since 1983.[1] U.S. President Barack Obama continued that tradition,[2] and in 2016 issued a Presidential proclamation stating: "During National Child Abuse Prevention Month, we recommit to giving every child a chance to succeed and to ensuring that every child grows up in a safe, stable, and nurturing environment that is free from abuse and neglect."[3]
The World Health Organization (WHO) defines child abuse and child maltreatment as "all forms of physical and/or emotional ill-treatment, sexual abuse, neglect or negligent treatment or commercial or other exploitation, resulting in actual or potential harm to the child's health, survival, development or dignity in the context of a relationship of responsibility, trust or power."[4] In the United States, the Centers for Disease Control and Prevention (CDC) uses the term child maltreatment to refer to both acts of commission (abuse), which include "words or overt actions that cause harm, potential harm, or threat of harm to a child", and acts of omission (neglect), meaning "the failure to provide for a child's basic physical, emotional, or educational needs or to protect a child from harm or potential harm". The United States federal Child Abuse Prevention and Treatment Act defines child abuse and neglect as, at minimum, "any recent act or failure to act on the part of a parent or caretaker which results in death, serious physical or emotional harm, sexual abuse or exploitation" and/or "an act or failure to act which presents an imminent risk of serious harm".[5][6]
The U.S. Department of Health and Human Services (HHS) states that for National Child Abuse Prevention Month, communities should rededicate themselves to being supportive of families, and play an active role in preventing child abuse and neglect as well as taking positive action to promote child and family well-being.[7] One way the federal government of the United States provides funding for child-abuse prevention is through Community-Based Grants for the Prevention of Child Abuse and Neglect (CBCAP).[8]
A report by HHS noted that in FFY 2014 in the United States, an approximately 646,000 children were victims of child abuse or neglect, while still another 1,580 children died from abuse or neglect. The majority of child abuse cases result from conditions that can be prevented through community programs, systems, support and interventions.[9]
April has been designated Child Abuse Prevention Month in the United States since 1983.[10]
Second Chance Month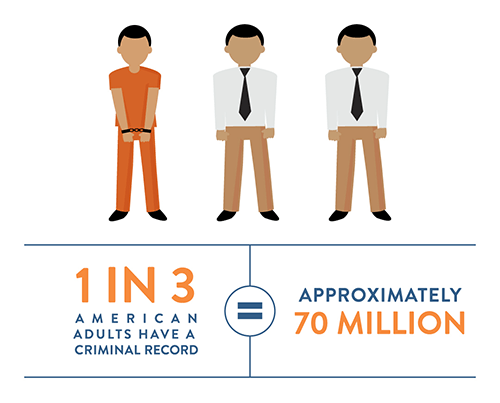 Second Chance Month, observed in the United States during April since 2017, is a nationwide effort to raise awareness of the collateral consequences of a criminal conviction, and unlock second-chance opportunities for people who have completed their sentences to become contributing citizens. The awareness effort is led by Prison Fellowship, the nation's largest nonprofit serving prisoners, former prisoners, and their families, and an advocate for justice reform.
In the United States, one in three American adults has a criminal record, which limits their access to education, jobs, housing, and other things necessary for a productive life. Even after they have completed their sentences and have been released from prison, these men and women face more than 48,000 documented legal restrictions[citation needed] in addition to widespread social stigma. This is sometimes called the "second prison."
Prison Fellowship founded Second Chance Month in 2017 to raise awareness and improve perceptions of people with a criminal record, encourage second-chance opportunities, and drive momentum for policy change throughout the country. The nonprofit designated April as Second Chance Month for several reasons, including the following:
The United States Department of Justice recognizes National Reentry Week.[1] during April.
Prison Fellowship had previously held Second Chance 5K races in April.
The anniversary of the federal Second Chance Act is in April.
April marks the anniversary of the death of Charles Colson, who used his second chance following his incarceration for a Watergate-related crime to found Prison Fellowship.
The Easter season focuses on the message of Christ's atoning sacrifice and themes of redemption and second chances, although Second Chance Month is not a movement restricted to the faith community.